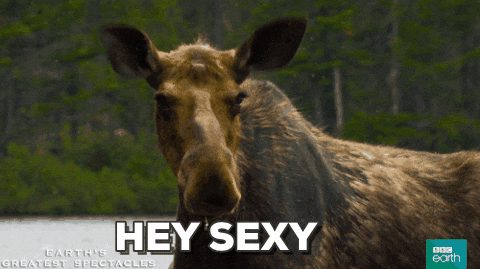 Well, hellooooo! It feels like it's been forever since I last posted. A lot can happen in a month. Lots of books can be released.
So this month, I'm sharing with you a list of books for you to gift yourself.
First off, a little shameless self-promotion. BUT FOR A GOOD CAUSE!
Petting Them, an anthology of reverse harem romances featuring pets, is releasing December 14th. All the proceeds from this book go to Pacific North Pets, an animal rescue.
Now: let's get down to the nitty gritty.
Variant Lost By Kaydence Snow. This book, I'll be honest, left me with a book hangover. Thank God, the second book is releasing soon, because I need it now! But, I can be a grown-up, and a book hangover is a small price to pay when the story is as entertaining as this one. And WAIT until you meet Alec! You're going to fall in love and want to smack someone...Trust me, this one will get get you goooooood.
Blurb
When Evelyn Maynard receives a scholarship to the exclusive Bradford Hills Institute, she's determined to make a fresh start. The Institute is world renowned for educating and training Variants – the 18% of the population fortunate enough to have superhuman abilities. As a human, she's lucky to be admitted.
She's done with fake identities, running and lying but once again she finds herself surrounded by secrets.
Some she's been keeping her whole life.
Some have been kept from her.
Some she finds herself dragged into…
Ethan, Josh, Tyler and Alec have some of the rarest Variant abilities Evelyn has ever seen. They fascinate, intrigue and attract her, but is it their abilities, their own secrets or something more that Evelyn can't seem to stay away from? The secrets they keep could drag Evelyn so deep into their dangerous and exciting world that she'll never be the same.
And the answers she finds could get them all killed.
I guess I've been on a bit of a paranormal kick, because the next one is about PSYCHICS! And gloves. Oh! The gloves! You're going to want to start wearing smart gloves as accessories after this book! Touch of Regret is Autumn Reed's foray into the paranormal romance world, and it rocks! You're going to love it! Period.
Blurb
The day I truly started to live, I sentenced him to die.
At twenty-four, I'd resigned myself to a simple life following in my mother's footsteps. I would manage the antique shop she left me and marry a kind, stable man. Most importantly, I would never tell a soul about my psychic abilities.
But with a single, intentional touch and a vision of the past, I set events in motion that expose my secret. I'm part of a world I never knew existed, and my new allies are dismantling my carefully constructed walls.
Except, those walls had a purpose--they kept me hidden.
Now, my abilities make me a target.
And my mere existence is endangering everyone I care about.
My name is Adele Rose, and I know nothing but regret.
**Touch of Regret is the first book in a slow-burn reverse harem series.**
Feel up for some sci-fi? Then you absolutely, 100% have to read Amanda Milo's book, Blind Fall, Alien Mates Romance. Amanda Milo consistently turns out books that knock me on my butt, and this one is no different. Imagine being blind. Now imagine being kidnapped by aliens. And now imagine that you have a seeing eye dog to help you. It grabs you, doesn't it?
Blurb
I was gifted as a slave-bride to an alien giant.
That's the start of my day. At least I have my guide dog, Kota, with me. I'd be lost without her… literally.
Yes. I'm blind.
And our new alien owner is kind enough that he's not holding me to the wife or slave deal even though that's what I was intended for. We've basically been dropped into a scene from Little House on the Alien Prairie, complete with his one-room cabin, and he's been the perfect gentleman. He's pretty great, and I'm actually starting to wish I could take him home with me.
He doesn't know it yet, but the threat of him going into 'rut' is no longer a deterrent...
**This book is a standalone--grab and enjoy! (Note: Explicit language and adult scenes are contained in this book.) 56K words.
***Heads up for readers of the Stolen series: this is an interconnected standalone, so hop in and have some fun "Aha!" moments with me!
Thanks everyone for reading. I hope you all have a wonderful and joyful holiday season.
I'll see you all again in 2019! In the meantime, feel free to follow me!